October 2017 marks the publication of a new two-volume work under the prestigious 'Oppenheim' banner, Oppenheim's International Law: United Nations. It traces the evolution of the United Nations and the legal issues it daily faces. It is also an essential tool for practitioners as they address the legal problems of today at the United Nations.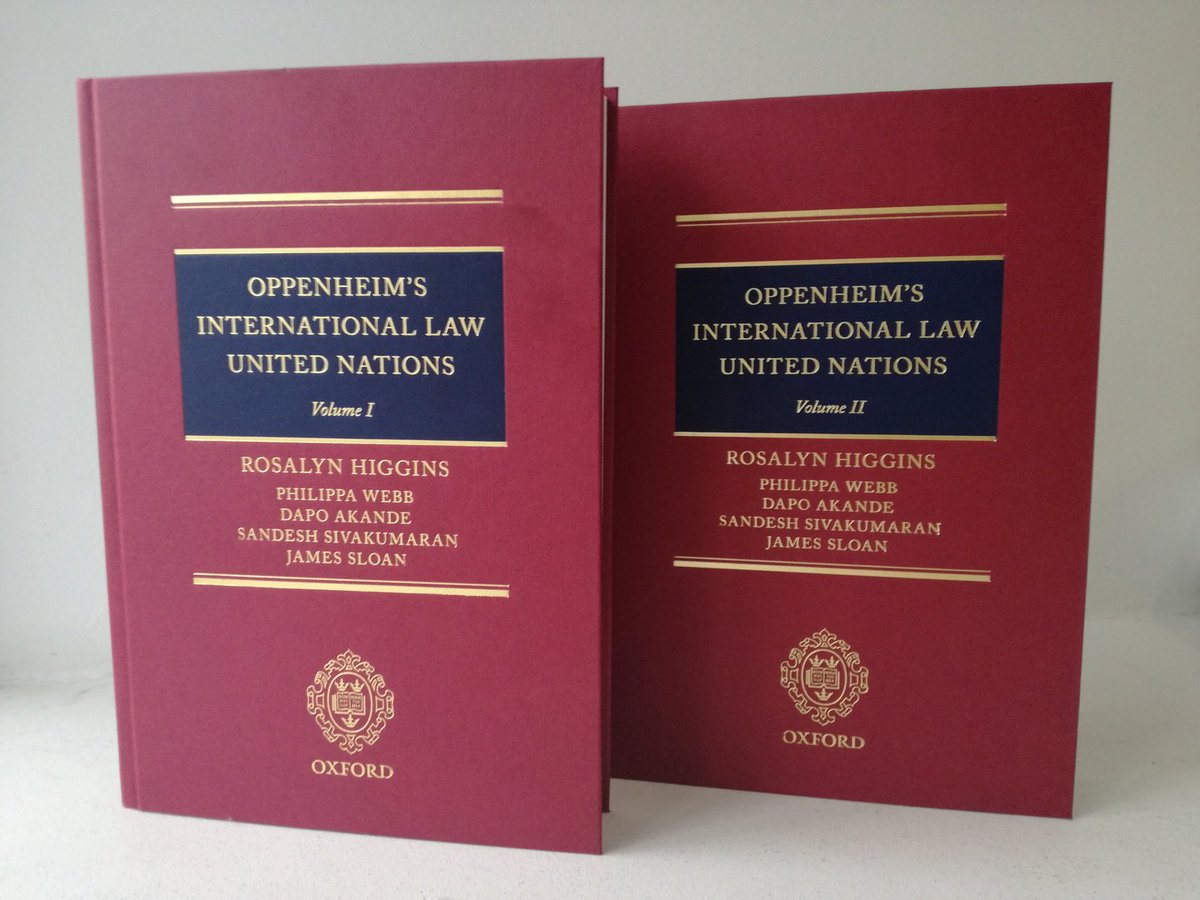 In 1992, Sir Robert Jennings and Sir Arthur Watts, to great acclaim, had published the 9th edition of Oppenheim's International Law, Volume I: Peace. It had taken them long years to prepare. The eighth edition, prepared by Sir Hersch Lauterpacht, had been published in 1955.
In 1994, I received an unexpected letter from Sir Robert Jennings and Sir Arthur Watts. In it they informed me that in the Preface to the 8th edition of Oppenheim, it had been envisaged that one day a volume of that great work would need to address the new phenomenon of international organizations. A new volume would be required for this work, which they invited me to undertake.
I was, of course, hugely honoured by this invitation, though I realised from the outset that the amount of work it would involve was enormous. I was at that time Professor of International Law at the London School of Economics and Political Science, in practice at the Bar as a silk, and a member of the UN Human Rights Committee under the International Covenant on Civil and Political Rights. There seemed not a spare moment, and I was increasingly wondering how I could continue both as an academic and at the Bar, and whether one of these strands to my life should go. But this suggestion that I should prepare a new Oppenheim was too great an honour to decline.
Apart from pressures of work and time, there was another aspect that worried me greatly. By the early nineties there were already some wonderful books on legal aspects of international organizations. In particular, Henry G. Schermers' International Institutional Law, seemed to me to have fully covered the ground, in a scholarly and comprehensive way.
Jennings and Watts had a short reply to that anxiety: 'This is not to be a book about constitutions, statutes and rules', they said. 'It is to be about how things really are'. Legal reality, they explained, is what is required for a practitioners' book – and what has distinguished Oppenheim from other legal texts is that it is a practitioners' book (albeit of interest to academics). Read the rest of this entry…